Our company uses certified seamless ring steels imported from German Rothe Erde company in the manufacturing ofSlewing Rings. C45 and 42CrMo4 are used as raw materials in our standard production but special materials can also be preferred based on the area of usage.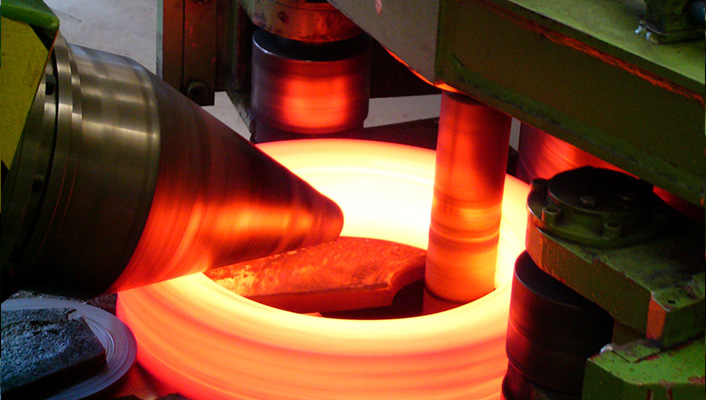 The spherical balls or rolling used in bearings are made of 100Cr6 material and all are imported from Italy. Specially prepared connecting pieces are included between the balls in order to decrease friction and to ensure equal load distribution to each ball.
All Slewing Rings and ball bearings are hardened to between 55-60 HRc and ground afterwards. 4 point contact system is applied for spherical ball bearings during grinding and an operating clearance suited to the usage area and the diameter is left.



If preferred, 50-55 HRc hardening can be applied to gears and especially the excavator gears.
The felts used to avoid mixing of foreign substances such as dust, sand, paint etc. to housings is nitrile. Neoprene or viton felts can also be used for special usage areas.

EP2 grease oil is used in ball bearings. Bearings are lubricated during assembly at our company, however the Slewing Rings should be re-lubricated prior to use. For more detailed info on lubrication, please check "Lubrication and Maintenance" section.