Where Are Rotary Table Gears Used?
Standard turntable gears; mobile cranes, tower cranes, folding boom cranes, excavators, concrete plants, concrete pumps, robots, radars, weapon industry, offshore platforms, bottling and filling plants, specially designed industrial machines, in other words, special for use wherever there is a turning job. is designed as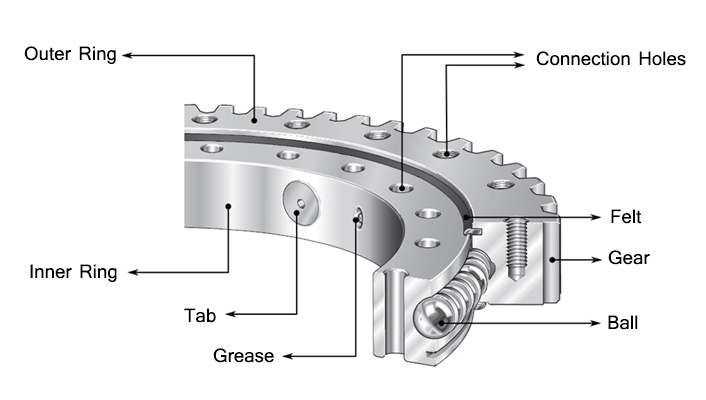 Parts in the Structure of Rotary Table Gears
The gear parts, whose design is completed, are produced from various materials and combined and form the rotary table gear.
Outer Ring
Inner Ring
Connection Holes
Felt
Gear
Ball
Tab
Grease